One of Blue Cradle's activities is documentary production. We tell the stories of people working on ocean solutions. Our objective is to create an ongoing series, using an adventurous style and with clear educational outcomes.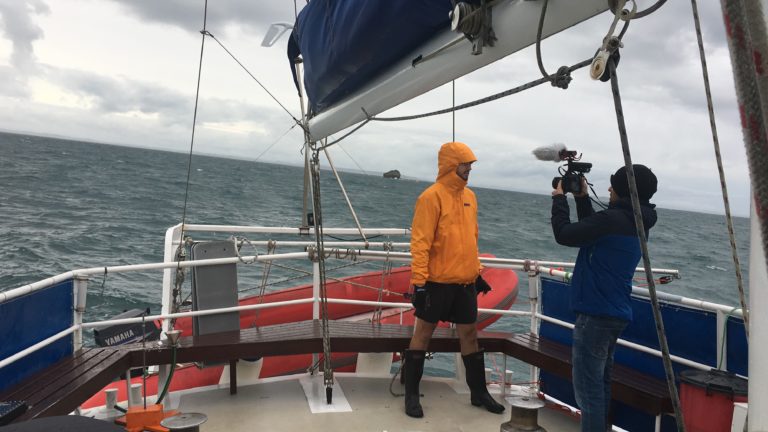 Blue Cradle's ambitious approach is to document interdisciplinary scientific teams as they carry out research in Aotearoa New Zealand and beyond.
Working from land or from a liveaboard vessel, we document teams with scientific research ambitions conducting different operations in different locations. Each episode is an exciting journey and adventure.
Either with innovative technology, or ancient wisdom and Indigenous knowledge, these stories tell the story of balance, how we must become kaitiaki (guardians) embracing stewardship of our environment, and increase knowledge of connectivity of everything on this planet.
Passionate characters are presented. We follow them as they advance their work, in pursuit of ocean restoration and the protection of biodiversity. They are inspiring and engaging.
We create short and long form documentaries, with a 'halo' of social media content for engagement. Our work is presented at theatrical releases, screenings and broadcasts.
If you are interested in commissioning our content,
please contact james@bluecradle.org
"You can't care, if you don't know.
And most people simply don't know".
Sylvia A. Earle