August 1st 2023: We are recruiting key governance roles!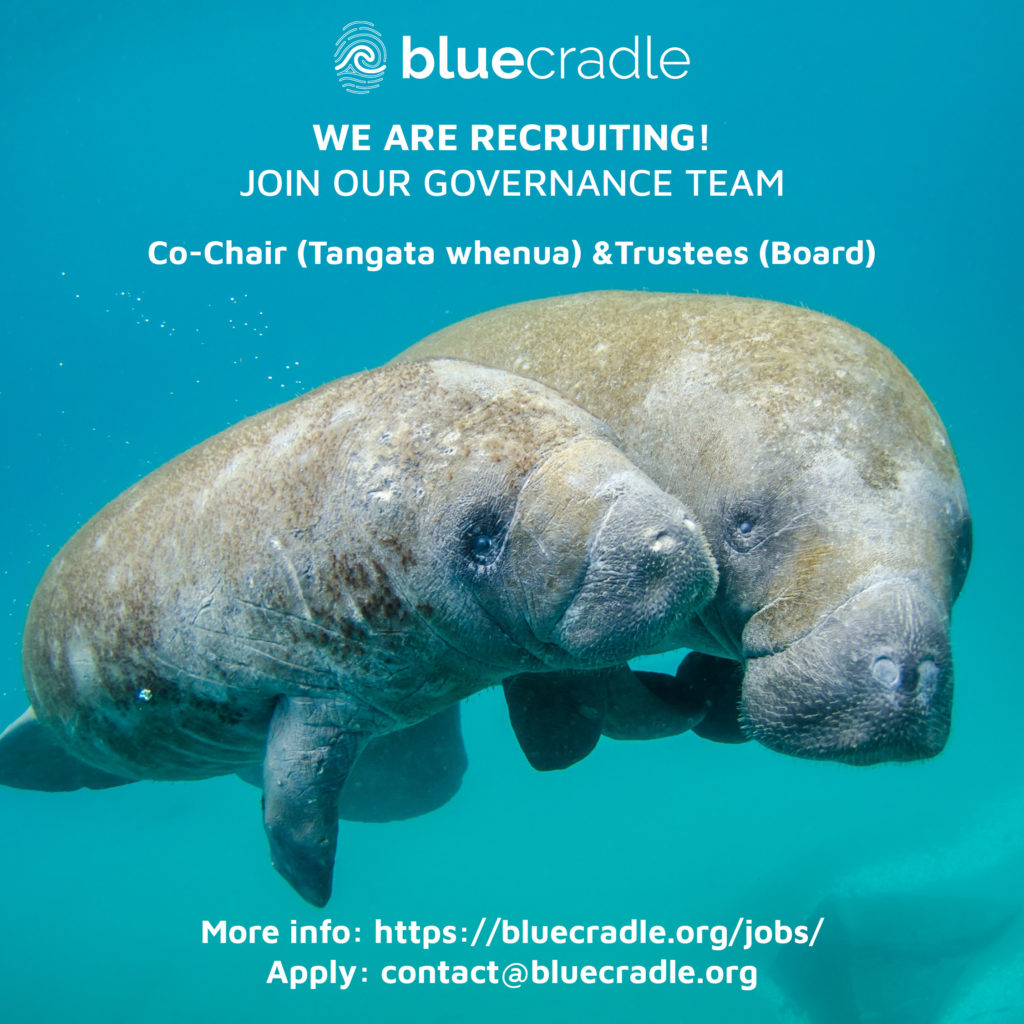 After three years being in 'start-up' mode, the time has come for our organisation to improve its governance.
We will recruit a Tangata whenua (people of the land) Co-Chair to work alongside our Founder.
Additionally, new Trustees will be welcomed to ensure the sustainability of our organisation.
Deadline 25th August.
If you are passionate about marine science and conservation, we need you!
The Blue Cradle Foundation is always looking for volunteers to complete specific tasks, even remotely. If you are based in Aotearoa New Zealand, there may be roles to fill where you are based. We are flexible and happy to explore on a case per case basis to match our needs and your interests.
Please inquire with us for more information, with cover letter and CV at contact@bluecradle.org