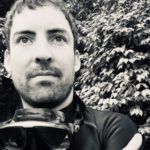 James Nikitine, Director & Chair
James Nikitine holds a Masters of Science in Marine Systems and Policies from the University of Edinburgh (UK), and a Bachelor of Arts in European Film and World Cinemas from the University of Exeter (UK). As a marine scientist, consultant and filmmaker, his work in the last decade has been to communicate marine science and policy issues, working with the French & UK governments, the International Union for Conservation of Nature and several institutions and non-for-profits including Pew and WWF.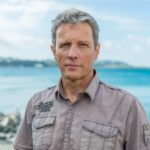 Geoffroy Lamarche, Trustee
Geoffroy Lamarche graduated with a PhD from the University of Grenoble, in 1987, after which he undertook a post-doctoral year at Victoria University of Wellington. He returned to New Zealand in 1990 to work as a geophysicist at (the then) DSIR Geology and Geophysics. In 1992, he joined the French Institut de Recherche pour le Développment (IRD), in Nice, France to work on the first marine mapping initiative of New Zealand continental shelf and slope using multibeam technology. In 1996, he returned to France to work on the tectonic deformation in the Mediterranean Sea and Cote d'Ivoire margin.
Geoffroy joined NIWA in 1998, where he led the Marine Geological Processes and Resources programme. His research focused on the geological and tectonic processes that affect the seafloor, in particular those associated with the active plate boundary. His work considers the marine environment at large and is developed along with benthic ecologists, biologists, and physical oceanographers.
In July 2017, until Nov 2019, he was Director for the South and West Pacific Regional Data Assembly and Coordination Centre for the Nippon Foundation – GEBCO Seabed 2030 project.
Geoffroy led projects in the Southwest Pacific region, Europe, USA and Australia. He has been chief scientist on several geophysical voyages in high seas around New Zealand on New Zealand flagship R.V. Tangaroa and other foreign vessels.
Geoffroy published more than 60 articles in international peered-reviewed journals. In 2015, he was awarded a French National Order of Merit for his work toward strengthening France-New Zealand collaboration in research science.
Jocelyn Papprill, Trustee
Jocelyn Papprill is an educator for sustainability and an advocate for youth voice. She worked as a teacher for 25 years before 'jumping ship' to commit to developing educational opportunities beyond the school gate. She now works part-time for the Canterbury Regional Council [Environment Canterbury] as a Youth Engagement and Education Advisor and is also a contract facilitator for the Untouched World Foundation. Beyond work she gives her time to various environmental organisations and her local community association.