Our team is principally composed of generous volunteers to whom we are grateful. Some contracts may be awarded to professionals for specific tasks, and in the future, Blue Cradle aims to employ part-time and ideally permanent staff. This is work in development and subject to funding.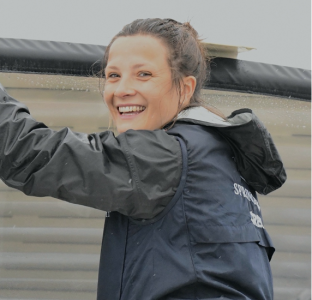 Emma Hunter - Engagement Volunteer
Originally from Scotland, Emma recognises the global connectivity of the ocean. There is only one ocean and our actions, wherever we are, have an impact on it. Since graduating with a Bachelor of Science with Zoology (Hons) from the University of Edinburgh, Emma has been working on ecotourism boats in Aotearoa and Canada sharing her passion for the ocean and its inhabitants with others. She recently completed her Master's in Wildlife Biology and Conservation where her research project looked into microplastics pollution in the Avon-Heathcote Estuary/Ihutai. She believes sciences is for everyone and resources that allow people to learn about the ocean and how to protect it should be readily available. She relishes the opportunity to facilitate community engagement in marine conservation through the work of Blue Cradle.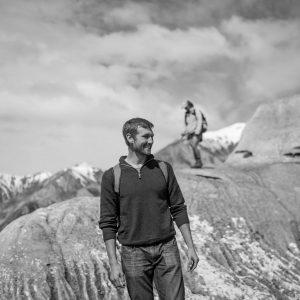 Peter Wells - Project Volunteer
Peter Wells is a Seattle native, based in Ōtautahi, Christchurch. With backgrounds in arts, anthropology, and permaculture design, he specializes in public food forests and has spent the last 3 years creating the Ōtākaro Orchard hub for local food in central Christchurch. Alongside Blue Cradle he assists with projects in the Ōtākaro Avon River Corridor, and governance for the Soil & Health Association and Kiwiburn. He holds a Bachelor of Arts in Anthropology from Goucher College and is an IUCN member.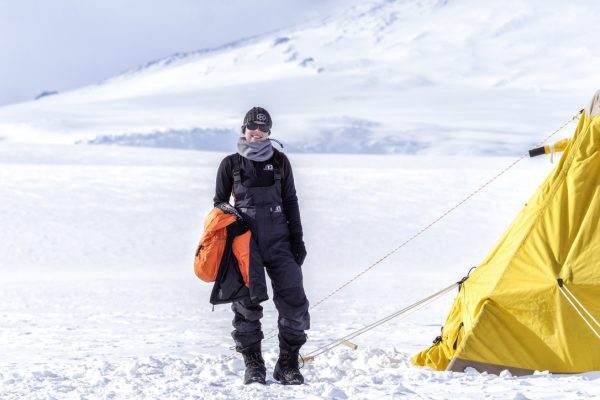 Shinae Montie - Antarctic & penguin Lead
Shinae Montie is from Ōtautahi, Christchurch. She is a Coastal Marine Ecology PhD candidate at the University of Canterbury and a Communications Assistant at the Antarctic Heritage Trust. Shinae recently completed her Postgraduate Certificate and Masters in Antarctic Studies (Distinction) where she used GIS and remote sensing to analyse Southern Ocean Phytoplankton dynamics in response to extreme Marine Heatwaves. Her PhD research has followed a similar path and uses a combination of field based and laboratory experiments, and remote sensing to better understand the effects of climate change and marine heatwaves on coastal marine ecosystems. Specifically, kelp forests and seagrass meadows in New Zealand and Australia. Alongside Blue Cradle, Shinae is an international council member for the Association of Polar Early Career Scientists (APECS) and co-producer of the podcast Antarctica Unfrozen. As a volunteer collaborator to project Blue Cradle, Shinae is excited to support the science, community outreach and education, and be a hands-on contributor to conservation efforts.
Natasha McIntosh - Project Volunteer
Natasha McIntosh is an American expatriate who has spent over a decade in Australia and Aotearoa. After completing her Master's in Environmental Science from James Cook University, Natasha worked with a variety of stakeholders in Australia to understand community connection to the environment. She is a firm believer that a "whole system" approach to conservation, which includes the needs of the people as well as the needs of the ecosystem, is the only way to reach long term sustainability goals. Without understanding and personal connection to the environment, we can never gain the support of the people that live on the land. Professionally, Natasha has worked with Indigenous, Commercial and Recreational fishery stakeholders with additional experience in community outreach and education. At home her goals are getting her children as dirty as possible and photographing their adventures.
Julie Chandelier - Photographer Volunteer
French/Swedish, Julie Chandelier is a passionate photographer with a special love for the amazing natural world we live in. Born in Stockholm (Sweden) but raised by French parents, she navigated between both countries and cultures while seeing the rest of the world in the meantime. She is now grateful to call New Zealand home since 2017. Julie is also an avid ocean lover and aside from surfing and free diving, she spends countless hours sea-kayaking, often offshore. She has always been fascinated by marine mammals and has been blessed with many encounters while paddling. Her main drive is to contribute to meaningful projects with her imagery, working with individuals and organisations who strive to improve our environment and communities' well-being. Her dream is one day, to go work in the polar regions where marine life is abundant.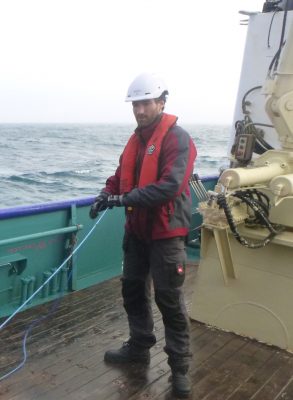 Arnaud Valcarcel - Oceanography Lead
Arnaud is a french PhD student of ocean turbulence with the University of Otago and the National Institute of Water and Atmospheric research in Wellington. After studying fundamental physics and graduating in astrophysics with a master's degree, he transitioned to environmental physics research to take part in the vital effort to better understand our changing Climate. He also believes that promoting scientific research, environmentalism and conservation is paramount to inspire the next generation of earth scientists and green citizens. As a volunteer collaborator to project Blue Cradle he aspires to drive oceanographic endeavours, support science communication, and be a hands-on contributor to conservation missions.
These are some of the people we hire occasionally or regularly for different administrative, legal, accounting, film and design tasks. We highly trust them and their companies and strongly recommend their work and are grateful for their support of our organization.