In 2022-2023, we organized two workshops on marine biosecurity, in Aotearoa New Zealand and French Polynesia, to strengthen cooperation & improve knowledge between our countries, whilst fostering wider regional collaboration.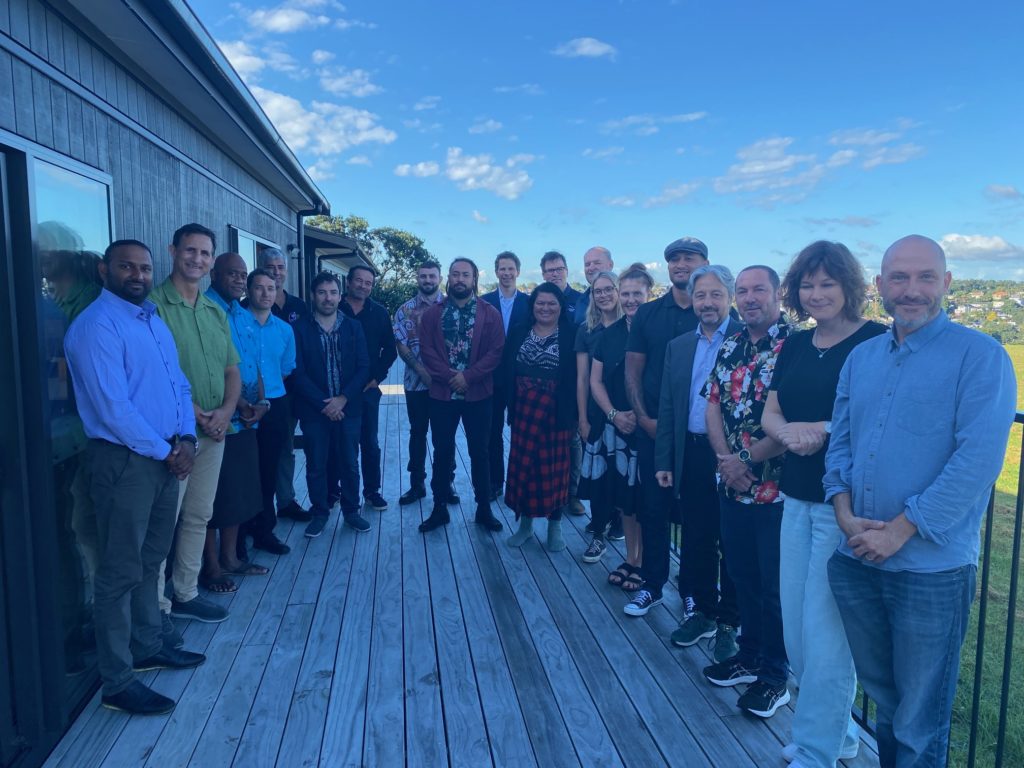 Within the framework of the United Nations Decade of Ocean Sciences for Sustainable Development (2021-2030), we are working collaboratively and regionally in the South Pacific with various partners (institutional, NGOs, private) to advance knowledge in marine sciences and propose tangible solutions to multiple problems related to the ocean ecosystem and our use of its resources.
As early as 2015 and 2016, pioneering work conducted by the CRIOBE and the University of Oviedo highlighted that the Port of Papeete as well as the littoral zones of the islands of Tahiti and Moorea were colonized by numerous exotic species probably introduced by ships. In 2018, their research goal was to identify solutions to increase our knowledge of Invasive Alien Species (IAS) in French Polynesia, and strengthen collaboration between New Zealand, a country at the forefront of biosecurity and French Polynesia, which is in the process of developing a framework to address this issue.
IAS are one of the main challenges for biodiversity conservation in the Overseas Countries and Territories, in connection with the increase in maritime traffic. Numerous advances have been made in recent decades, but they mainly concern terrestrial biological invasions.
The recent development of molecular tools, in particular high throughput DNA sequencing (e.g. metabarcoding), offers huge advantages in marine monitoring and this first inventory has allowed to draw up a list of IAS present in Tahiti's ports and marinas, as well as to draw up a risk analysis and thus reduce the impact of marine bio-invasions on aquaculture, fisheries or tourism, and to increase public awareness of environmental problems and in particular of marine invasive species.
This project proposes to elaborate on research work done on ship biofouling conducted by researchers from New Zealand and French Polynesia in November 2018. This study, a collaborative project with the University of French Polynesia (UPF), CRIOBE, the Autonomous Port of Papeete, and the Cawthron Institute of Nelson (New Zealand) focused on the use of the 'metabarcoding' or rapid DNA sequencing technique to survey Invasive Alien Species (IAS). This study was a follow-up to previous work carried out by CRIOBE and the University of Oviedo on the colonization status of many alien species probably introduced by ships (see references). These studies proved the effectiveness of their methodology and the metabarcoding technique, and demonstrated the need to continue this research, to strengthen the knowledge, and to increase the capacity of the country to monitor its exclusive economic zone. 
Through the organization of these two workshops on marine biosecurity, in Aotearoa New Zealand and French Polynesia, our aim is to strengthen cooperation between the two countries and beyond.
We are now working across the region with national and regional government agencies, port authorities, companies, iwi and NGOs to build a research programme through a consortium. We have produced a documentary on the subject, "Unwanted Passengers", aimed at broad audiences.
This initiative is led by Blue Cradle, in partnership with the Cawthron Institute and the CRIOBE.
The videos above were filmed in Tahiti in September 2022 during our first of two workshops. They include a public conference by Dr. Xavier Pochon, a public conference by Prof. Eva Garcia-Vazquez, as well as presentations / discussions held during day 1 of our workshop. Please note: the workshop was in both English and French and unfortunately subtitles are not available. We apologize for the inconvenience caused.