We facilitate interdisciplinary expeditions to collect essential data, while engaging with the broader public. Combining marine research and ocean literacy education, we seek to build an inclusive platform, communicating the importance of working together for a healthy ocean.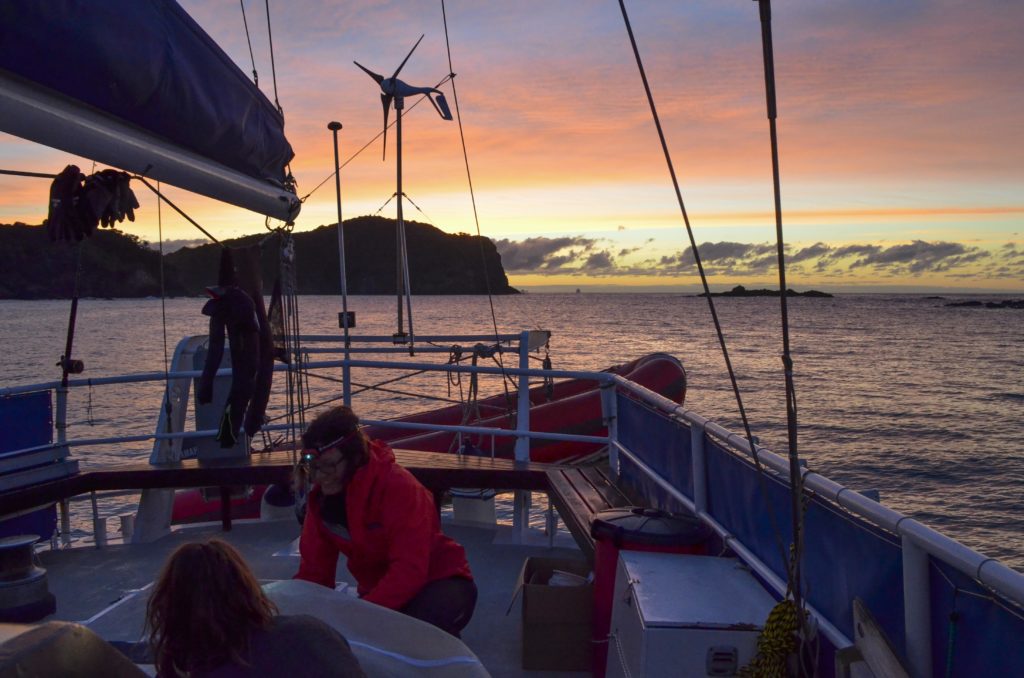 This project involves two nationally significant research programmes recently funded by MBIE.
The first;
Aotearoa Impacts and Mitigation of Microplastics
(AIM
2
), brings together researchers from 6 NZ institutions, with expertise ranging from marine biology to polymer chemistry. The aim of this programme is to determine the current state of MP pollution in NZ's marine, freshwater and terrestrial environments; investigate the potential impacts on these environments and the ecosystem-based industries they support, and; explore ways in which these impacts can be reduced or remediated. To achieve this the research team is working closely with a range of primary sector industry bodies, regional councils and territorial authorities, NGOs, iwi and communities. The
Marine Biosecurity Toolbox
(
www.biosecurity-toolbox.org.nz
) is a collaborative research programme whose mission is the development of science-based tools and technologies that empower governments, tangata whenua, industry and the public to effectively mitigate biosecurity risks. Once implemented, these transformative 'tools' will empower regulators, industry, mana whenua, and the community to effectively manage risk pathways, prevent pest establishment, and detect and respond to new incursions.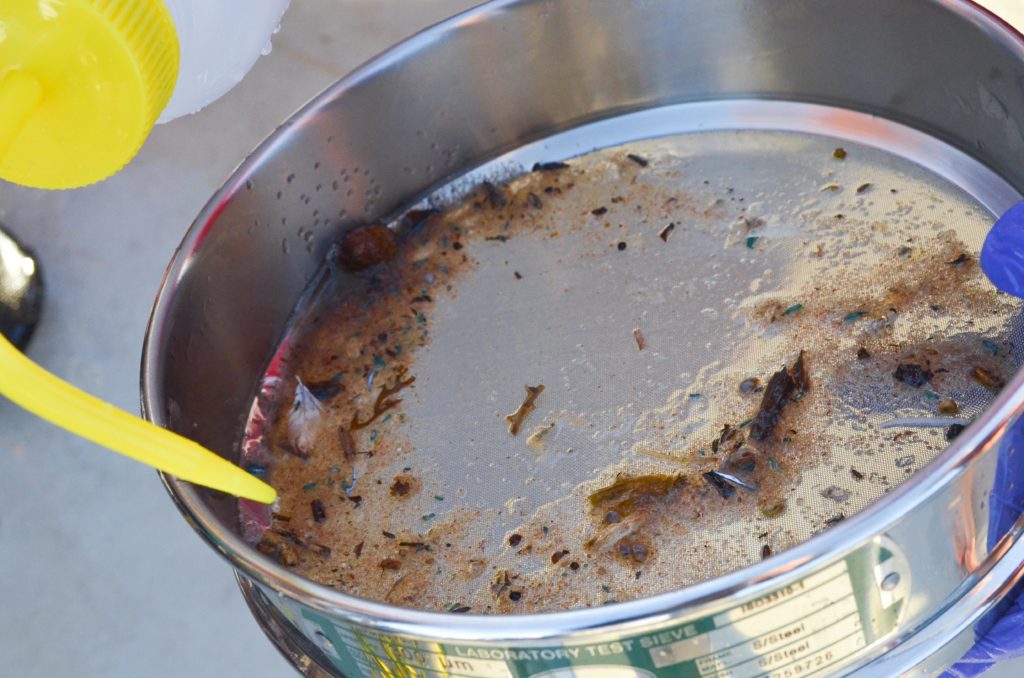 Human activities are threatening the health of the world's oceans.
Among the factors putting pressure on our marine environments, plastic pollution and the
proliferation of marine non-indigenous species (NIS) have been classified as major threats to local biodiversity, ecosystem services, human health, and the economy.
In Aotearoa New Zealand, the concentration of microplastics in coastal waters is poorly understood. Recent modelling predicts that 1.7-6.6 trillion (1012) pieces of macroplastics, and 3 million trillion (1018) microplastics (MPs) could be entering the ocean annually by 2040. This pervasive pollutant is increasingly being shown to affect the environment from the level of the individual to the ecosystem level.
Due to the buoyant nature and resilience of plastics it can act as a 'raft' capable of transporting non-indigenous species (NIS), both large and small, between previously geographically isolated locations, posing a major threat to local biodiversity, ecosystem services, human health, and the economy.
New Zealand ports and marinas represent important hubs of primary and secondary spread of NIS. A number of international marine pests are now well established in these high-risk areas and are rapidly spreading to other regions, compromising ecological integrity of vulnerable coastal ecosystems.

 

Environmental DNA (eDNA) in combination with metabarcoding or real time PCR are promising approaches for marine NIS detection, enabling effective identification of emerging biosecurity risks and timely response.
Our first expedition collected environmental samples along regional shipping routes and marine habitats of high ecological and cultural value.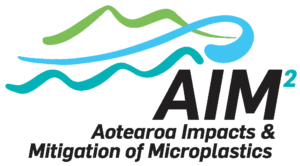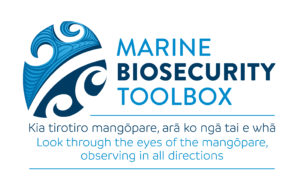 Expedition 1: Auckland & Northland inaugural expedition
Our June 2021 expedition collected microplastics and biosecurity data in the Hauraki Gulf & Islands areas and Whangarei, whilst exploring the wider marine environment of coastal Greater Auckland and Northland.
Expedition 2: Fiordland expedition
Our second expedition was a 6-day  journey in Fiordland aboard R/V Strannik. We sampled surface microplastics & biosecurity data in the Te Moana o Atawhenua area, including Milford, Bligh, George Sounds, Poison Bay and adjacent Tasman Sea.
Inaugural June 2021 expedition photos
Second October 2021 expedition photos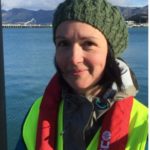 OLGA PANTOS, SENIOR SCIENTIST, ESR
Olga is a marine biologist who has 17 years' research experience examining the impacts of human activity on coastal marine ecosystems. Originally from the UK where she completed her PhD on the microbial ecology of coral disease she made her way to Aotearoa via the USA and Australia. Previous research has focused on coral reefs in the Caribbean and South Pacific, and the impacts of rising sea temperature, eutrophication and acidification on the coral microbiome and the resulting impacts on host health. She moved to Aotearoa 5 years ago and is a Senior Scientist at the Institute of Environmental Science and Research (ESR), where she is the co-leader of the AIM2 project. Whilst overseeing the project her main area of interest is in understanding the impacts of plastics on the marine environment, and is highly driven to identify and implement solutions.
ANASTASIJA ZAIKO, SENIOR SCIENTIST, CAWTHRON INSTITUTE & UNIVERSITY OF AUCKLAND

Of Russian roots, born and raised in Lithuania, Anastasija completed her undergraduate and postgraduate studies, followed up by PhD degree in Ecology and Environmental Sciences at Klaipeda University, specializing in aquatic biological invasions. Later, following the rapid development of molecular technologies, she got excited about their potential useability for biosecurity applications and particularly detection of unwanted organisms in complex marine ecosystems. In 2014, Anastasija did a big move from Lithuania to New Zealand to learn more about those methods and apply them in her research. Currently, Anastasija co-leads the Marine Biosecurity Toolbox programme and oversees the DETECT research theme to ensure effective integration of molecular approaches into the developing biosecurity toolbox.
RAQUELLE DE VINE, DIRECTOR, ALGALITA SOUTH PACIFIC
Born and raised in Aotearoa NZ Raquelles' background is in Environmental Education, however for the past 4 years she has been working with Algalita Marine Research and Education, founded by Captain Charles Moore in CA, USA. Algalita has been at the forefront of the great plastics awakening, with the discovery of the "great Pacific Garbage Patch" and the design and implementation of the first micro-plastic monitoring in the open ocean. Raquelle has over 18,000nautical miles sailing aboard Algalita's Oceanic Research Vessel alongside Captain Moore, in both the North and South Pacific, researching plastic pollution. On shore, and back at home  she has founded the South Pacific chapter: continuing to educate communities and inspire change.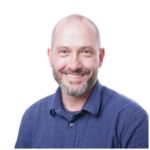 XAVIER POCHON, SENIOR SCIENTIST, CAWTHRON INSTITUTE & UNIVERSITY OF AUCKLAND
Of Swiss origin, it is against all odds that Xavier became a marine biologist with an academic background in coral reefs symbioses, species diversity & molecular ecology. His passion for the Ocean and contagious enthusiasm for marine discoveries have naturally led Xavier to conduct more than 20 years of successful research throughout the Indo-Pacific region. Established in New Zealand since 2012, Xavier is an established senior scientist at the Cawthron Institute and University of Auckland. Xavier is very passionate about his research and particularly enjoys interacting with the general public as well as regulators and industry partners, to find better ways of protecting our marine environment.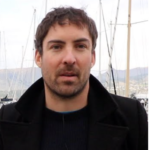 JAMES NIKITINE, FOUNDING DIRECTOR, BLUE CRADLE
James is a French and British interdisciplinary marine scientist, filmmaker and consultant, originally from the French Alps. He holds a MSc in Marine Systems and Policies from the University of Edinburgh and a Bachelor of Arts in Film from the University of Exeter. For nearly a decade, he has worked globally as a consultant in ocean science and policy communications, on issues of high seas governance, microplastics pollution, climate change impacts on the ocean, deep reef research, ocean risk and marine protected area management. He is the co-founder and CEO of Manaia Productions, a strategic communications and film production agency specialized in nature conservation, science and livelihoods. James has been working for several years as project manager and producer with the International Union for Conservation of Nature, and has worked with WWF, Pew Bertarelli Ocean Legacy, the Ocean Acidification Alliance and the UK government. In 2019 and 2020, he worked with the Intergovernmental Oceanographic Commission of UNESCO, and the International Seabed Authority in the context of the UN Decade of Ocean Science for sustainable Development.

Algalita is committed to addressing the issue within both divisions of our greatest ocean, the Pacific. With a chapter in the Southern Hemisphere, we're able to connect across the vast ocean and move towards a shared vision
ESR is New Zealand's Crown Research Institute specialising in science for communities. ESR uses world-leading science to safeguard our health, keep our communities safer, protect our food-based economy, and improve the health of our water and natural environment.
Cawthron Institute is New Zealand's largest independent science organisation, offering a broad spectrum of services to help protect the environment and support sustainable development of primary industries.
We are grateful to the support from the organizations below. Without them, we would not be able to conduct this project.