The Blue Cradle Foundation is a New Zealand registered Charitable Trust (CC57834) and is a recipient of grants and donations.
The Blue Cradle Foundation has received financial support from these organisations. We are very grateful for their support and look forward to working together to achieve our common objectives of community impact through marine scientific research and ocean literacy education.

The Rātā Foundation is committed to bringing real improvements to communities and the lives of people most in need by working in partnership with other funders and organisations to make the money go further and deliver more impact.  They continually work to engage with the community to support and be a catalyst for a strong, creative, enlightened, healthy, caring and sustainable community.
More information here: www.ratafoundation.org.nz
Watch the video about our 2020 mahi/work here:

Environment Canterbury is the regional council working with the people of Canterbury to manage the region's land, water and air. They are taking action together to shape a thriving and resilient Canterbury, now and for future generations. Blue Cradle is funded through ECAN's Community organisation support programme.
More information here: www.ecan.govt.nz/get-involved/support/
With a vision to enhance lives, Foundation North holds in trust for the communities of Auckland and Northland an endowment, or pūtea, of $1.4 billion. That perpetual endowment allows it to make around $40 million in grants each year to not-for-profit groups and community initiatives in Auckland and Northland. Since it was founded as the community trust for Auckland and Northland in 1988, the Foundation has returned around a billion dollars in grants to the region. Blue Cradle is funded through Foundation North's Quick Response grants programme.
More information here:

HansaWorld is a multinational software developer specializing in Enterprise Resource Planning and Customer Relationship Management. With three decades of experience and innovation, Hansaworld builds software that automates business processes for companies all over the world, and provides the best business management solutions for a wide range of industries. It is committed to ocean research and education and supports Blue Cradle in its expeditions and ocean literacy work.
More information here:
Blue Cradle in August 2021 has been a recipient of a grant under the Christchurch City Council's Sustainability Fund. The purpose of this fund is to encourage community, school, social enterprise or business projects that help meet our climate change objectives and targets. Our work under this fund includes the recruitment of a part-time Project Assistant, and the delivery of several ocean literacy events and activities in 2022.
More information here:
www.ccc.govt.nz/culture-and-community/community-funding/sustainability-fund/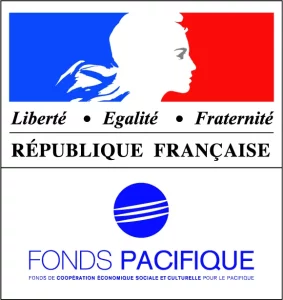 Starting in February 2022, Blue Cradle is working with support from the French Ministy of Foreign Affairs, the French Embassy in New Zealand under the Fonds Pacifique.
The project will focus on marine biosecurity collaboration between French Polynesia and Aotearoa New Zealand, in partnership with the Cawthron Institute and the CRIOBE.
For more information visit our project page and about the Fonds Pacifique here.